Today everyone loves speed in internet. If you have low internet speed, then there are many such things that you will not be able to do such as watching online videos, listening to music, etc. After the speed of the internet network is good, it is important that when we search in Google to read any information, then we want the information to be found immediately. This is the reason why we want to read the information after going to a website and not wait for that website to open. This is the reason why today I should tell you about how to set up Google AMP because every blogger wants that the visitor who dies his blog should not disappoint him. And anyway, if the speed of the blog is not good today, Google does not even rank it.
We already know what is Google AMP  Accelerated Mobile Pages ? And what does this mean for the website? At the same time, we had to know what is the use and loss of use of it? In this post we will learn how we can do AMP Implementation by installing Accelerated Mobile Pages in our WordPress website .
How to setup Google AMP?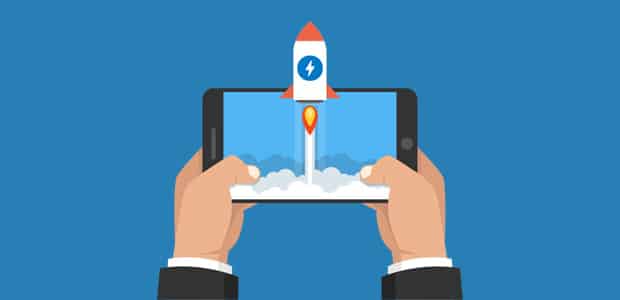 Today, 70-80% of the people use their smartphones for browsing. Ever since the internet plan became cheaper in our country, almost everyone has Internet service available in Smartphone. Since the launch of Jio, internet usage in India has increased a lot compared to other countries. So more and more mobile Smartphone is used to extract information.
In such a situation, if you are a blogger and you want more and more traffic for your blog, then of course you will have to target that mobile traffic. Competition is also increasing to gain traffic coming from smartphones. According to Google's survey, if the loading time of the website / blog is more than 3 second, then 50-60% traffic goes back after coming to the page.
The solution of this problem has also been removed by Google which we know as the name of Google AMP. Bloggers use it which seriously understand its importance. Google also ranks websites with AMP implementation very quickly. With Google AMP Implementation, the loading time of the blog / website is quite useful. This is why AMP Version only shows the main content of the pages of the website / blog. This makes page size a lot of work and the page gets loaded in Fraction Of Second.